Robert Gruschow is president of Deshler Group.  He also serves as president of Feblo International, LLC, which creates cost-effective, highly successful custom packaging, warehousing, and distribution solutions.  He is a managing member of Global Transportation Management (GTM), a global transportation and logistics firm, and co-founded GS3, a supply chain management company.
Throughout his career, Mr. Gruschow has formed successful partnerships and developed innovative solutions for customers, including automakers, suppliers, and other companies. As a Deshler board member since 2004, Mr. Gruschow has spearheaded its acquisition of additional capabilities to provide comprehensive, multi-faceted services, including manufacturing, assembly, transportation, packaging, and information technology.
Mr. Gruschow holds a bachelor's degree from Albion College and a master's degree from the University of California, Santa Cruz.  He also studied architecture at the Rhode Island School of Design and semiconductor manufacturing at Central New Mexico Community College. He lives in Michigan.
Lisa Lunsford
VP Sales & Marketing
Lisa Lunsford is Vice President of Sales and Marketing for Deshler Group. She is also the CEO of GS3, a comprehensive supply chain management company she co-founded in 2010.  GS3 provides efficient, focused, successful management of materials, manufacturing, assembly, and distribution for companies, large and small, domestic and international.
Ms. Lunsford's extensive technology background includes her creation and continuing leadership of I Thinc, LLC, a software development company. As president, Ms. Lunsford developed an effective intermodal container management system and created a diversity monitoring system to track spending by OEMs and suppliers.  Her experience also includes a decade as a Research and Product Development Engineer at Ford Motor Company.
Ms. Lunsford holds a bachelor's degree in Chemistry from Bennett College in Greensboro, NC. Also a member of the Automotive Women's Alliance Foundation, Ms. Lunsford resides in Michigan.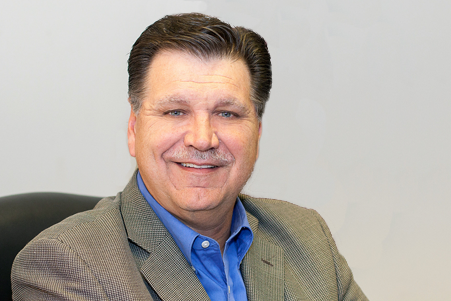 Mark Brodie
VP Transport & Logistics
Mark Brodie is Vice President of Transportation and Logistics for Deshler Group. He is also a Managing Member and Co-Owner of Global Transportation Management (GTM) in Livonia, Michigan. An internationally-recognized global transportation and logistics company, GTM creates award-winning, expertly-tailored shipping, warehousing, and packaging solutions for customers around the world.
Mr. Brodie's three decades of transportation and logistics experience include director-level positions at large, global sales and branch operations, including Agility Logistics, Bax Global, and UTI, Inc. Throughout his career, he has pioneered profitable new services and has successfully managed many large international logistics operations.
Mr. Brodie studied business and general studies at New Mexico Military Institute in Roswell, NM and at Wayne State University in Detroit, MI. He resides in Michigan.
Gerald Gentile
VP Information Technology
Gerald Gentile is Vice President of Information Technology for Deshler Group.  He is also President of Automated Media, Inc. (AMI), a highly-regarded information technology firm he founded in 1989.  AMI, a Microsoft Dynamics Gold Partner, creates ingenious technology solutions and develops and manages successful systems for Ford, Chrysler, GM, and other domestic and international customers.
For nearly five decades, Mr. Gentile has been an innovator and leader in the information technology industry, beginning at NASA and the Burroughs Corporation.  An early proponent of UNIX-based systems for business solutions, Mr. Gentile has built several widely successful information technology companies.  His extensive experience providing systems to automotive suppliers, along with his vision in helping shape Electronic Data Interchange (EDI) protocols, make him uniquely qualified to lead Deshler Group's IT Initiatives.
Mr. Gentile attended both Lawrence Technological University and the University of Alabama in Huntsville.  He lives in Farmington Hills, Michigan.
Mike Hood
VP Manufacturing Operations
Mike Hood is Vice President of Manufacturing Operations for Deshler Group.  For thirteen years, he has served as Plant Manager at Amanda Manufacturing (formerly Amanda Bent Bolt) in Logan, Ohio.  Known for its high quality parts and efficient, cost-effective manufacturing techniques, Amanda Manufacturing produces hundreds of wire/rod and other formed and stamped metal parts for automotive and other industries.
While at Amanda, Mr. Hood has drawn upon his nearly 20 years of manufacturing experience to increase company sales by more than 250%.
Mr. Hood studied computer programming at Hocking College and currently resides in Ohio.
Damian Fernandez
VP Assembly & Distribution
Damian Fernandez is Vice President of Assembly and Distribution for Deshler Group. He previously served as Director of Operations, Costa Rica, for Deshler and Plant Manager of Amanda International. Amanda International develops and manufactures cold and technical formed rod, metal and wire products for numerous applications, supplying quality parts throughout the Americas.
Mr. Fernandez's extensive engineering and management background includes more than 15 years in the automotive industry and senior management positions with GM Mexico, EMPFERA Group, and others in Mexico, the U.S., and Costa Rica. Having served as a corporate business director of multi-national operations, Mr. Fernandez speaks several languages and has strong experience in quality and business management.
Mr. Fernandez holds bachelor's degrees in industrial engineering and in statistical natural resources management from the Advanced Studies University in Mexico. He resides in Michigan.